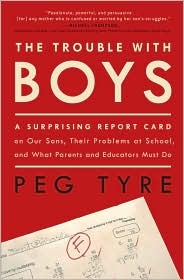 This is the book that I am currently reading with Ben. It is SO very good. If you have a male child OR are involved as a teacher in any way, including Sunday school, I recommend you read this book. I promise to give a full book report when I'm finished, as of now, I'm only half way through and can only fully explain the problems not the solutions. Very inspiring and well written. Right now Ben's Aunt Val and his sister, Debbi are both reading this with us. Why not join us!?!
We joined our church on Sunday. It's taken us 10 years to commit to a church. Our last membership was at Alpine Presbyterian church in
Longview
, Texas. Such good people there. We've been a part of some really nice churches up here, but mostly due to our own baggage we haven't committed until now. Here's the link to our
new church
! We've been attending since August and feel it's just the right fit for us.
Juju
has been struggling since she was one week old with nasal congestion at night. We've taken her to one
ENT
doctor who put a
fiber optic
rhinoscope
up her nose and told us for no small fee that she has
bugars
("
bogies
" for my English friends). I have been off dairy since October and as of a few weeks ago have been eating an allergen free diet which closely resembles the macrobiotic diet. I basically eat beans, rice, veggies and poultry. This helps avoid the main allergens: wheat, eggs, dairy. My one vice is soy. We took her to a different
ENT
doc this morning who agreed to have her tested for allergies. Thankfully, they can do this through blood work and not have to torture her with a prick test. Unfortunately, it takes three weeks to get the results. So, hopefully in three weeks we'll know what exactly she's allergic to and what I'm allowed to eat. I think some of her allergies might be non-food related like dust mites. From trial and error she is definitely intolerant or allergic to dairy though.
Web World

I was recently in the market for a swim suit. Turns out cheap ones from
WalMart
only last a couple of years before they fall apart. In Googling "modest swimwear", I found
Lime Ricki's
website. It was hands down the BEST in selection of super trendy modest swimwear. Do check out their selection. Oh, and use the coupon code:
jenswim
09 for a 10% off discount.
About ten years ago when we had first moved to this town I decided to stop for gas at a small station that was privately run and owned. The owner came out and I asked if he took checks as I noticed they didn't take credit or debit cards. He became rather grumpy and as if he was doing me a favor said he'd let me use a check if I let him see the balance in my ledger. I was a little shocked, but reluctantly allowed him and he reluctantly filled my tank. I never went back there again.